Team – Board of Directors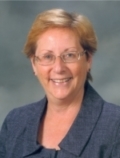 Barbara J. Jagla
Communication and Education Chairperson
Ms. Jagla serves as the Communication and Education Chairperson for the Massachusetts Air and Space Museum.  She is the website administrator for MASM as well as for a Massachusetts public school district. Barbara has a deep appreciation for history and is the archivist for the Massachusetts Aviation Historical Society.
Ms Jagla holds a Master of Education - Curriculum & Instruction and has over 20 years of hands-on teaching experience in a public school setting, including the integration of STEM topics. She was an early adopter of creating websites for school systems and taught HTML coding to students since 2000. Barbara has led many professional development courses and seminars and has been a Massachusetts mentor teacher.
Her interest in weather science served as a backdrop for coordinating a WeatherBug (AWS Convergence Technologies/Earth Networks) weather station, incorporating her fascination for geological "weather" and notably space weather within her technology curriculum.
She previously served as recording secretary on the North Reading Historical Commission and as an executive board member of the North Reading Historical & Antiquarian Society. As assistant curator for the Revered Daniel Putnam House (1720), she digitized the collections database, maintained oversight of donations and managed volunteers.
Ms Jagla authors a local history blog, and has articles published in the New England Historic Genealogical Society's New England Ancestors Magazine (now American Ancestors) and in the Association of Professional Genealogists Quarterly.

Keith E. Young
Steering Committee - Aviation Ambassador
Mr. Young is a member of the Steering Committee and serves as Aviation Ambassador and lead technical adviser.  He is the Director of Information Services for Tewksbury Public Schools.
In this position since 1999, he is overseeing a Mobile Device Initiative to put laptops into the classrooms of every 4th, 6th & 8th grade class.  Additionally, he has implemented multiple technology improvements in the school district as well overseeing the technology planning, installation and management of the new $84M Tewksbury Memorial High School in 2012.  Mr. Young holds a certification in ITIL Foundation (Information Technology Infrastructure Library) and he is currently working on his PMP certification (Project Management Professional).  Mr. Young has been employed in the field of Information Technology for over 35 years, previously working at the MWRA and two Boston law firms.
Mr. Young is a lifelong aviation and space enthusiast and is currently engaged in the pursuit of his Private Pilot certification at Lawrence Airport.  He is an avid user of Lockheed-Martin's Prepar3d flight simulation software to enhance his learning and believes in the use of scenario based training including the use of flight simulation to supplement training.
Mr. Young has previously served as the chairman of the North Reading Historical Commission,  He has also served as an executive board member on the Tewksbury Historical Society, the North Reading Historical and Antiquarian Society, and the British Iron Association of Massachusetts.  He is a member of EAA Chapter 106, Aero Club of NE, AOPA, NEHGS, British Iron Association of MA and many smaller societies and organizations.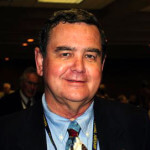 Frederick R. Morin
Mr. Morin is an advisor for MASM. Most recently he has been a substitute teacher for local and regional vocational technical schools for 7 years. He teaches industry related classes that emphasize the theory and math skills in the different programs. He also covers traditional academic classes as well. He has been an industry advisor for an industrial technology program and a marketing program at (2) different vocational technical schools. He has over 33 years of experience in engineering and marketing in the capital goods industry. He worked for a major machinery manufacturer in the packaging and bottling industry and owned a company that imported packaging machinery.
He has produced many video programs on packaging machinery operation, spoken at packaging engineering professional seminars, authored several papers on technical subjects and has been published in several international trade journals. He was also a principal in an international consulting firm with clients in the USA, UK, Europe, and Ukraine supporting import and export programs. He has done extensive research in the history of US Navy aviation, particularly in the Boston area. He is currently a director and Past President of the MA Aviation Historical Society, President of the Naval Airship Association, a 26 year member of the US Naval Institute, and member of the American Air Museum in Duxford, UK, as well as a former private pilot. He currently resides in Plymouth.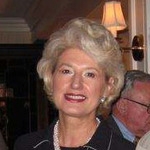 Georgia E. Pappas
Ms. Pappas started flying when she was 18 years old at Hanscom Field, Bedford, MA, and has been a member of the Ninety-Nines since obtaining her pilot's license. She has held numerous chapter positions and currently serves as Governor for the New England Section. Georgia is retired from Massport where she worked at Logan International Airport for over 30 years, and in 1976 was the first female to hold the position of Operations Supervisor/Manager. During those years, she was also employed by major Boston radio stations as a Skyway Traffic Reporter, where she broadcast live, on-the-spot traffic reports from both fixed wing and helicopter aircraft flying over metropolitan Boston. She has served on the Presidential Women's Advisory Committee on Aviation, appointed by FAA Administer John H. Shaffer. Georgia is the proud owner of a 1979 Grumman Tiger which is based at Hanscom Field, Bedford, MA.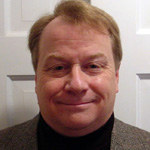 Lawrence E. McGlynn
Mr. McGlynn serves as Senior Aerospace Advisor and is a member of the steering committee. He has served for years with the USS Constitution Museum in Boston as an Overseer and trustee and the MIT Space Policy and Society Group. As an author, he has written numerous articles on space and maritime history published both on the web and in space flight magazines. Passionate about bringing understanding for the need to study math and science to local school children, Mr. McGlynn created the One Giant Leap Foundation. As a founder and a director his job is to help bring current NASA astronauts to the elementary and middle schools of Eastern Massachusetts to discuss how their math and science studies lead them to outer space. Mr. McGlynn is president of the McGlynn, Hall & Clinton Insurance Agencies in Sudbury, and resides in Weston.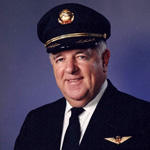 Albert J. Mundo
Past Chairman
Mr. Mundo previously served as Chairman of the Board of Directors. Following service as a fighter pilot in the U.S. Air Force and the MA Air National Guard, Mr. Mundo commenced a thirty four year career with TWA, retiring as a 747 International Captain with over twenty thousand hours of flight time. During his airline career he served on numerous committees of the Air Line Pilots Assoc. [ALPA] including contract negotiations, pilot seniority mergers, and a ten year period as Chairman of the pilots' retirement plan investment committee. He is a member of the MA ANG Historical Assoc. for which organization he wrote and produced an official unit history film. He is a Director of the MA ANG Historical Assoc. and member of: the Air Force Assoc.; Order of Daedalians; F-86 Sabre Pilots Assoc.; TWA Retired Pilots Assoc.; MA Aviation Historical Society, Aero Club of N.E.; American Air Museum, Duxford, U.K.; Royal Air Force Club, London; and the Wardroom Club of Boston. Mr. Mundo resides in Marblehead.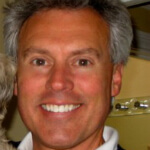 James N. Tamposi, Jr.
Clerk
Attorney James N. Tamposi, Jr. of the Shaheen & Gordon law firm, in Manchester, NH, is the Secretary of Massachusetts Air And Space Museum. Jim specializes in real estate development, as well as the purchase, sale, leasing and financing of real estate projects and assets.  His concentration is on commercial and large-scale projects, representing clients in the development of shopping centers, industrial parks, hotels, office buildings, gas stations, ski areas, granite quarries, golf courses and other large projects. He has extensive experience in planning, zoning and land use law, development, financing and construction. In addition to his legal work for third parties, Jim has personally developed many commercial and residential real estate projects, throughout southern New Hampshire. Jim's past board experience was as a Trustee and Vice Chairman of the Board at Daniel Webster College, Board member Manchester Home Builders Association and Board member of Daniel Webster Council, BSA.  He is currently Secretary and a board member of the New Hampshire Aviation Historical Society.   Jim is a graduate of the University of New Hampshire and Boston College Law School.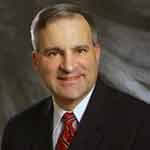 Jim Wiegel
Treasurer
Mr. Wiegel serves as Treasurer of Massachusetts Air And Space Museum.  He is also the National Sales Manager at Wellesley Investment Advisors, Inc.  He joined the firm from FundQuest, a turn-key-asset management provider.  He specializes in consulting with financial intermediaries relative to investments employed at their firm and specifically, how the Wellesley's strategy can fit into a well-diversified asset allocation strategy.  He is responsible for distribution of Wellesley Investment Advisors, Inc. investment strategies in the United States focusing on financial intermediaries.
He has over 30 years of investment consulting, business development, product management, and information technology experience to his post at Wellesley.  Prior to joining the Firm, he was accountable for distribution efforts of FundQuest's separate managed accounts in the west and southwest.  During his career, Jim has served as an investment advisor representative, independent RIA, portfolio manager, and investment wholesaler.
Prior to entering the financial services industry he served 13 years as a Program Manager for GTE Government Systems Corporation building communications systems for the US Army and DOD.
While in the US Army Reserves he served as a Military Intelligence Officer and Commander.  His assignments included the US Army Space Command, the National Security Agency, and Defense Intelligence Agency.  On active duty in Germany he served as Communications and Electronics Officer in tactical Army battalions and a strategic US Army Security Agency battalion. In the national capital area he served on active duty with the National Security Agency.  Recalled to active duty after September 2011, he served as the Americas Team Chief for the Joint Chiefs of Staff and Defense Intelligence Agency with the Joint Intelligence Task Force Combatting Terrorism.
He is a graduate of West Point with a B.S. in Engineering, George Washington University with a M.S. in Telecommunications, Babson College with an M.B.A concentrating in Finance, and Boston University with a diploma in Financial Planning.  He is a retired Colonel in the U.S. Army Reserves.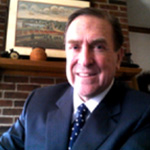 Harry I. "Buzz" Gillogly
Vice Chairman
Mr. Gillogly serves as Vice Chairman of MASM. His background includes extensive professional experience in the aerospace industry. Previously he was Director of Professional Services and Director of Business Development at Windmill International, senior associate at Booz Allen Hamilton, Program Director for the Defense Data Network at Bolt, Beranek and Newman. He retired from the US Air Force as a colonel where he held senior acquisition positions including DCS for Personnel for AF Systems Command (now AFMC), Deputy DCS for Technology, Plans and Programs, program director for AF space and missile, aircraft, and C4I systems, including Electronic Systems Center's Joint STARS; Director of the Worldwide Military Command and Control System Improvement Program (WIS). He managed development of the B-1 F101 Engines and Titan III Solid Rocket Motors. As aircraft maintenance officer he was responsible for the readiness and deployment of bomber, tanker and support aircraft. Before the Air Force, he was a project engineer with Underwriters Laboratories, an independent quality testing company. Mr. Gillogly holds a B.S. degree in Engineering Science from the University of Notre Dame and a M.S. degree in Systems Management from the University of Southern California. He also is a graduate of the National War College and completed the Air Force (AF) Education-with-Industry curriculum in astronautics and space vehicle management.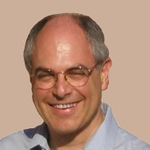 Robert Segal
President
Mr. Segal serves as President as well as Chairman of the Site Planning and Museum Design Committee. He has been a part of numerous grant proposals, submissions, and awards for projects in which he was the designer, including NEH, NEA, Getty Foundation and Rockefeller Foundation. His installations have included content that has ranged as far afield as The Louvre, the British Museum, the Metropolitan Museum of Art, the Reichsmuseum, and the Getty Museum. He was an integral member of the team which designed and oversaw the total renovation and reinstallation of the Peabody Essex Museum in Salem, MA. His clients include the Worcester Museum of Art, the Museum of Fine Arts of the Rhode Island Scholl of Design, MIT, Colby College, and Babson College. He has extensive experience with aviation museum and displays that among others include: The Museum of Flight of the Experimental Aircraft Association; The Museum of Soaring of the National Soaring Society; The National Air and Space Museum; and Air Force One. He has designed other projects for AT&T, Teradyne Corporation, State Street Bank, National Park Service, and the Army Corps of Engineers. In addition to his direct responsibility for site planning, Mr. Segal will be overseeing all Museum land utilization, plus exterior and interior design of the museum facilities. Mr. Segal is also an active private pilot and resides in Arlington, MA.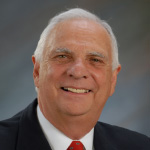 Joseph J. Dini
Chairman, Vice President, CFO
Mr. Dini serves as Chairman, Vice President and CFO of the Massachusetts Air and Space Museum. He has previously served as Treasurer of MASM. He is currently president of Air Credit Alliance, Inc., an aviation finance consulting company, and sits on several boards. He has been directly involved in aviation finance for over forty years. Owner of several aircraft acquisition and marketing companies, he has written many articles on aircraft finance and presented at a number of national and international aviation finance symposia. As former trustee of Daniel Webster College, he chaired its finance committee, and is former chairman of the Lexington (MA) School Committee. Mr. Dini is a pilot and an officer in the Civil Air Patrol and served in the U.S. Navy reserves. He holds a B.S. in finance from Northeastern University and M.S. degree from Lesley University.