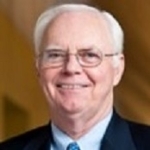 Kevin R. Currie
Chairperson
Kevin R. Currie is a long-time private pilot and past director of the Aero Club of New England (ACONE) where he also oversaw ACONE's scholarship auction committee for a number of years.
Kevin has worked in adult and higher education for over thirty-five years. Prior to founding the Continuing & Professional Education Consulting Group (www.edproff.com), he was the Executive Director of Northeastern University Online and Senior Associate Dean for the College of Professional Studies. In fewer than ten years, he grew online quarter hour enrollments from fewer than 3,125 to more than 125,000 representing 48 states and 85 countries. During that time, Northeastern University Online went from offering several courses to hosting more than 70 programs that range from professional development certificates to doctoral degrees. Kevin also created the College's internal recruitment and student coaching unit and oversaw admissions and marketing for the unit. In addition to his higher education experience, Kevin has worked in corporate sales and management, telecommunications consulting, and professional development training. Previously, Kevin was the director of the State-of-the-Art Program at Northeastern University, where he also developed educational programs for Indonesia in voice and data communications, as well as a cooperative venture with the University of Oxford, England.
Before joining the College of Professional Studies, he served as director of the corporate training group at Boston University, where he oversaw the delivery of programs to corporations and expanded the delivery from regional to international with programs in Egypt, England, the Netherlands, and additional European countries. He also served as general manager of Nelson Communications, where he was the founding director of their Telesolutions division responsible for the oversight and presentation of executive-level programs across the United States and Europe. Kevin attended Framingham State University for his undergraduate degree and graduate studies, has a Certificate in Training and Development from Boston University, and completed the Institute for Management and Leadership in Education at Harvard University's Graduate School of Education.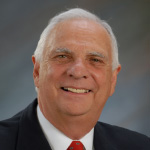 Joseph J. Dini
Vice Chairperson
Mr. Dini has previously served as Chairperson and Treasurer of MASM. He is currently president of Air Credit Alliance, Inc., an aviation finance consulting company, and sits on several boards. He has been directly involved in aviation finance for over forty years. Owner of several aircraft acquisition and marketing companies, he has written many articles on aircraft finance and presented at a number of national and international aviation finance symposia. As former trustee of Daniel Webster College, he chaired its finance committee, and is former chairman of the Lexington (MA) School Committee. Mr. Dini is a pilot and an officer in the Civil Air Patrol and served in the U.S. Navy reserves. He holds a B.S. in finance from Northeastern University and M.S. degree from Lesley University.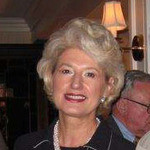 Georgia E. Pappas
President
Ms. Pappas started flying when she was 18 years old at Hanscom Field, Bedford, MA, and has been a member of the Ninety-Nines since obtaining her pilot's license. She has held numerous chapter positions and currently serves as Governor for the New England Section. Georgia is retired from Massport where she worked at Logan International Airport for over 30 years, and in 1976 was the first female to hold the position of Operations Supervisor/Manager. During those years, she was also employed by major Boston radio stations as a Skyway Traffic Reporter, where she broadcast live, on-the-spot traffic reports from both fixed wing and helicopter aircraft flying over metropolitan Boston. She has served on the Presidential Women's Advisory Committee on Aviation, appointed by FAA Administer John H. Shaffer. Georgia is the proud owner of a 1979 Grumman Tiger which is based at Hanscom Field, Bedford, MA.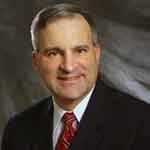 Jim Wiegel
Vice President Finance, Clerk
Mr. Wiegel also served MASM as Treasurer. He is the National Sales Manager at Wellesley Investment Advisors, Inc. He joined the firm from FundQuest, a turn-key-asset management provider. He specializes in consulting with financial intermediaries relative to investments employed at their firm and specifically, how the Wellesley's strategy can fit into a well-diversified asset allocation strategy. He is responsible for distribution of Wellesley Investment Advisors, Inc. investment strategies in the United States focusing on financial intermediaries.
He has over 30 years of investment consulting, business development, product management, and information technology experience to his post at Wellesley. Prior to joining the Firm, he was accountable for distribution efforts of FundQuest's separate managed accounts in the west and southwest. During his career, Jim has served as an investment advisor representative, independent RIA, portfolio manager, and investment wholesaler.
Prior to entering the financial services industry he served 13 years as a Program Manager for GTE Government Systems Corporation building communications systems for the US Army and DOD.
While in the US Army Reserves he served as a Military Intelligence Officer and Commander. His assignments included the US Army Space Command, the National Security Agency, and Defense Intelligence Agency. On active duty in Germany he served as Communications and Electronics Officer in tactical Army battalions and a strategic US Army Security Agency battalion. In the national capital area he served on active duty with the National Security Agency. Recalled to active duty after September 2011, he served as the Americas Team Chief for the Joint Chiefs of Staff and Defense Intelligence Agency with the Joint Intelligence Task Force Combatting Terrorism.
He is a graduate of West Point with a B.S. in Engineering, George Washington University with a M.S. in Telecommunications, Babson College with an M.B.A concentrating in Finance, and Boston University with a diploma in Financial Planning. He is a retired Colonel in the U.S. Army Reserves.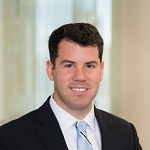 James N. Tamposi III
Treasurer
Jack is a Senior Analyst at Cerulli Associates, a consulting and research publishing firm. Jack has led U.S. market entry strategy and U.S. institutional pricing optimization projects, supporting both foreign and domestic asset managers. He is the lead author of Cerulli's North American Institutional Markets report and heads Cerulli's periodical Institutional Edge publication. Prior to joining Cerulli, Jack worked as a Research Associate for Chatham Partners.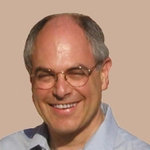 Bob served as President for a number of years. He has been a part of numerous grant proposals, submissions, and awards for projects in which he was the designer, including NEH, NEA, Getty Foundation and Rockefeller Foundation. His installations have included content that has ranged as far afield as The Louvre, the British Museum, the Metropolitan Museum of Art, the Reichsmuseum, and the Getty Museum. He was an integral member of the team which designed and oversaw the total renovation and reinstallation of the Peabody Essex Museum in Salem, MA. His clients include the Worcester Museum of Art, the Museum of Fine Arts of the Rhode Island Scholl of Design, MIT, Colby College, and Babson College. He has extensive experience with aviation museum and displays that among others include: The Museum of Flight of the Experimental Aircraft Association; The Museum of Soaring of the National Soaring Society; The National Air and Space Museum; and Air Force One. He has designed other projects for AT&T, Teradyne Corporation, State Street Bank, National Park Service, and the Army Corps of Engineers. Mr. Segal is also an active private pilot and resides in Arlington, MA.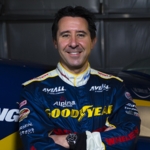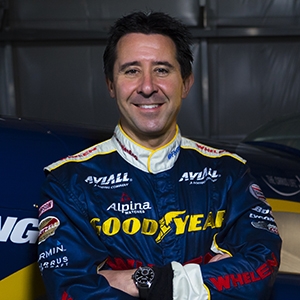 He was born into an aviation business family, which founded Executive Flyers Aviation, one of the largest flying schools in the Northeastern United States in 1964. Michael's father Myron Goulian (also known as "Mike") was an FAA examiner. Michael grew up by washing airplanes and sweeping the hangar floor. He learned to fly before he could even drive a car and soloed a Cessna 150 on his 16th birthday in 1984.
He began his aerobatic training in 1985 during his pilot study. He then established an aerobatic school within Executive Flyers Aviation. While earning his living as a corporate airline pilot, Michael worked his way toward the top ranks of air show display flying and competition aerobatics and became US National Champion in the Advanced Category at the age of 22, making him the youngest pilot ever to have won that competition. In 1992, he was the top-ranked US male aerobatic pilot and Silver Medalist in the Unlimited Category, an achievement he repeated in 1993. In 1995, he became the US National Champion in the Unlimited Category. He was a member of the US Aerobatic Team in 1994, 1996 and 1998.
In 2006, Goulian was awarded the prestigious Art Scholl Memorial Award for airshow showmanship by the International Council of Airshows (ICAS). In 2009, Michael was awarded the Bill Barber Award for Air Show showmanship and in 2011, he was awarded the ICAS Sword of Excellence. By receiving all three air show awards, Michael became one of only 7 aviators to win the Triple Crown of the air show industry. Michael joined the elite group with such air show luminaries as Sean D. Tucker and Bob Hoover.
Michael Goulian is co-author of a series of books called Basic and Advanced Aerobatics, published by McGraw Hill, which became the industry standard for aerobatic flight training manuals.
Cirrus Aircraft has been one of the main sponsors of Team Goulian in the Red Bull Air Race World Championship seasons since 2014. Goulian flies an SR22 for his business and personal travels.
He has been married to Karin Goulian since 2000, and enjoys cycling, skiing, ice hockey and golf. They have a daughter, Emily, who was born in 2006.
Visit: mikegoulian.com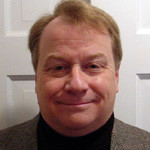 Mr. McGlynn serves as Senior Aerospace Advisor and is a member of the steering committee. He has served for years with the USS Constitution Museum in Boston as an Overseer and trustee and the MIT Space Policy and Society Group.
As an author, he has written numerous articles on space and maritime history published both on the web and in space flight magazines. Passionate about bringing understanding for the need to study math and science to local school children, Mr. McGlynn created the One Giant Leap Foundation. As a founder and a director his job is to help bring current NASA astronauts to the elementary and middle schools of Eastern Massachusetts to discuss how their math and science studies lead them to outer space.
Mr. McGlynn is president of the McGlynn, Hall & Clinton Insurance Agencies in Sudbury, and resides in Weston.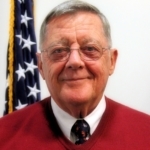 Roland W. (Bud) Breault, Jr.
Director
Captain Roland W. (Bud) Breault, Jr., U. S. Coast Guard (Retired), graduated from the U. S. Merchant Marine Academy where he earned a BS Degree and Unlimited Third Mate's License for vessels of any gross tonnage. He was commissioned in the U. S. Coast Guard, and assigned to Navy flight training in Pensacola, Florida. He was designated Coast Guard Aviator #1124, and Helicopter Pilot #536. With 4,000 hours of flight time, his commercial pilot ratings include airplane multi-engine land and sea, and rotorcraft – helicopter.
Bud flew rescue and law enforcement missions at six Air Stations around the country and in Puerto Rico, and served as Commanding Officer at Port Angeles, WA. He served as Assistant Chief, Public Affairs Division at USCG Headquarters in Washington, DC, Chief, Boating Safety Division and Chief, Search and Rescue Branch for the First USCG District in Boston, Massachusetts. He completed his USCG career in 1995 while serving as Commander of USCG Group Woods Hole, MA.
Bud gained extensive experience as project manager and in public construction when the USCG took over significant portions of the former Otis and Ramey Air Force Bases; the partial reconstruction of the Air Station in Port Angeles, Washington; and overseeing management of capital projects at USCG shore facilities in an eight state region.
After retirement from the USCG, he became Town Administrator for the Town of Truro on Cape Cod, MA, where he started building municipal facilities including a new library and a new/restored historical Town Hall. Subsequently employed as Assistant Director, Public Works Department by the Town of Barnstable, MA, he continued as project manager constructing numerous municipal facilities including a new Harbormaster's building and the new Hyannis Youth and Community Center.
He was then selected and Licensed to be Airport Manager for the Barnstable Municipal Airport in Hyannis, MA. During his tenure, he rebuilt the airport, including a new terminal building; a new Air Traffic Control Tower; a new 20 acre 7.8 megawatt solar power generating system; a new fuel farm; a new parking lot, access roadway, aircraft parking ramps, taxiways and a rebuilt runway.
He retired for the second time in June of 2018. He has a Master of Public Administration degree from National University in San Diego, CA. His military awards include the Meritorious Service Medal with Gold Star and numerous other military decorations. While serving in Port Angeles, WA, he received the Key to the City of Port Angeles. He was instrumental in opening the original Coast Guard "wing" of the National Museum of Naval Aviation in Pensacola, FL; and is mentioned in the 1983 Who's Who in Aviation and Aerospace.
Over five generations, Captain Breault and members of his family have proudly served in all five branches of the Armed Forces, and the Massachusetts militia during World War I, with two grandchildren currently serving on active duty. He is married to the former Marcia Lee Daniel of Providence, RI. They have two children and seven grandchildren, and reside on Cape Cod.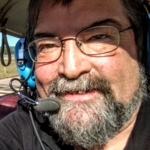 Mr. Young is the project manager for opening the museum in Hyannis and serves as lead technical adviser.
He was the Director of Information Services for Tewksbury Public Schools from 1999-2018, He oversaw a Mobile Device Initiative to put laptops into the classrooms of every 4th, 6th & 8th grade class. Additionally, he implemented multiple technology improvements in the school district as well as overseeing the technology planning, installation and management of the new $84M Tewksbury Memorial High School in 2012.
Mr. Young holds a certification in ITIL Foundation (Information Technology Infrastructure Library) and he is currently finishing his PMP certification (Project Management Professional). Mr. Young has been employed in the field of Information Technology for over 35 years, previously working at the MWRA and two Boston law firms.
Mr. Young is a lifelong aviation and space enthusiast and earned a Private Pilot Certificate in 2019. He is an avid user of Lockheed-Martin's Prepar3d flight simulation software to enhance his learning and believes in the use of scenario based training including the use of flight simulation to supplement training.
Mr. Young has previously served as the chairman of the North Reading Historical Commission, He has also served as an executive board member on the Tewksbury Historical Society, the North Reading Historical and Antiquarian Society, and the British Iron Association of Massachusetts. He is a member of EAA Chapter 106, Aero Club of NE, AOPA, NEHGS, British Iron Association of MA and many smaller societies and organizations.
Contact: kyoung@massairspace.org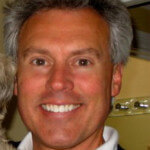 James N. Tamposi, Jr.
Advisor - Director Emeritus
Mr. Tamposi served as Clerk and Director for MASM for many years. Attorney James N. Tamposi, Jr. of the Shaheen & Gordon law firm, in Manchester, NH, is the Secretary of Massachusetts Air And Space Museum. Jim specializes in real estate development, as well as the purchase, sale, leasing and financing of real estate projects and assets. His concentration is on commercial and large-scale projects, representing clients in the development of shopping centers, industrial parks, hotels, office buildings, gas stations, ski areas, granite quarries, golf courses and other large projects. He has extensive experience in planning, zoning and land use law, development, financing and construction. In addition to his legal work for third parties, Jim has personally developed many commercial and residential real estate projects, throughout southern New Hampshire. Jim's past board experience was as a Trustee and Vice Chairman of the Board at Daniel Webster College, Board member Manchester Home Builders Association and Board member of Daniel Webster Council, BSA. He is currently Secretary and a board member of the New Hampshire Aviation Historical Society. Jim is a graduate of the University of New Hampshire and Boston College Law School.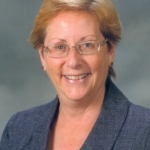 Barbara J. Jagla
Curator / Collections Registrar
A previous Director for MASM, Ms. Jagla serves as Collections Registrar and Curator for the Massachusetts Air and Space Museum.
As curator, Barbara provides research, materials and installation concepts for the museum's exhibits. She utilizes PastPerfect Museum Content Management System for all collection acquisition and loan processes.
Barbara gained valuable practical museum experience as associate executive director (and interim executive director) at the Newburyport Custom House Maritime Museum.
Barbara utilizes her technology skills for MASM's point of sale and ticketing systems. She also developed MASM's Online Exhibits with PastPerfect, showcasing some of the photo collection.
Ms Jagla previously served as recording secretary on the North Reading Historical Commission and as an executive board member of the North Reading Historical & Antiquarian Society. As assistant curator for the Revered Daniel Putnam House (1720), she digitized the collections database, maintained oversight of donations and managed volunteers.
Ms Jagla authors a local history blog, and has articles published in the New England Historic Genealogical Society's New England Ancestors Magazine (now American Ancestors) and in the Association of Professional Genealogists Quarterly.
She is a member of EAA 106 and EAA 51. She served on the executive board of Experimental Aircraft Association EAA106 as secretary. Ms Jagla is also a member of New England Museum Association and American Association for State and Local History.
Barbara holds a Masters in Education and a Certificate in Museum Studies.
Contact: bjagla@massairspace.org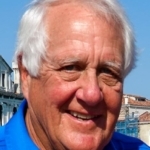 Mr. Hiniker has been involved in numerous aspects of the aviation industry from his first career position out of college through today. He is a graduate of the University of Minnesota with a Bachelor of science in Nuclear Physics. He further attended Union College, where he was awarded a Master of Science in Business Administration. His aviation related career began as an Engineer on the Aircraft Nuclear Power project at General Electric. Further engineering assignments at General Electric related to Gas Turbine development and application engineering. These assignments were followed by professional assignments in the leasing industry. Using the knowledge from the combination of finance and engineering, Mr Hiniker in 1973 founded a leasing company whose primary business was leasing business aircraft.
After the sale of the business aircraft leasing company, Mr Hiniker founded Airfund Corporation in 1984 which invested solely in commercial aircraft ranging from Regional Turboprops up to Boeing 747s. Airfund acquired approximately 100 commercial aircraft on lease to the worlds leading airlines including American Airlines, United Airlines, British Airways, SAS, Cathay Pacific and many other worldwide jet operators. During the past 12 years, Mr Hiniker has been the chief investment advisor to a German financial institution that invests primarily in Regional aircraft for European operators. He is known worldwide as an astute aircraft investor.
Mr Hiniker was a Director of the International Society of Transport Aircraft Trading (ISTAT), the largest trade group of commercial aviation. He was also Chairman of The ISTAT Foundation, the charitable arm of ISTAT. As Chairman, he initiated a scholarship program for college attendees who were focused on commercial aviation skills. Since awarding the first scholarship in 2000, the ISTAT Foundation has awarded over 350 scholarships to deserving students,
On a non business basis, Mr Hiniker is a multi engine, instrument pilot and has owned a number of single engine aircraft. He has had piloting opportunities in a wide range of aircraft which include a MIG 21, a Messerschmitt, a P-51, Sailplanes and a variety of commercial aircraft up to and including a DC-8.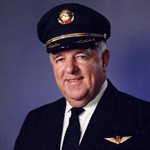 Albert Mundo
Past Chairman, Advisor
Mr. Mundo previously served as Chairman of the Board of Directors. Following service as a fighter pilot in the U.S. Air Force and the MA Air National Guard, Mr. Mundo commenced a thirty four year career with TWA, retiring as a 747 International Captain with over twenty thousand hours of flight time.
During his airline career he served on numerous committees of the Air Line Pilots Assoc. [ALPA] including contract negotiations, pilot seniority mergers, and a ten year period as Chairman of the pilots' retirement plan investment committee.
He is a member of the MA ANG Historical Assoc. for which organization he wrote and produced an official unit history film. He is a Director of the MA ANG Historical Assoc. and member of: the Air Force Assoc.; Order of Daedalians; F-86 Sabre Pilots Assoc.; TWA Retired Pilots Assoc.; MA Aviation Historical Society, Aero Club of N.E.; American Air Museum, Duxford, U.K.; Royal Air Force Club, London; and the Wardroom Club of Boston. Mr. Mundo resides in Marblehead.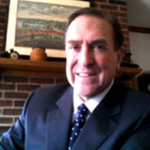 Buzz Gillogly
Past Chairman, Advisor
Mr. Gillogly's background includes extensive professional experience in the aerospace industry. Previously he was Director of Professional Services and Director of Business Development at Windmill International, senior associate at Booz Allen Hamilton, Program Director for the Defense Data Network at Bolt, Beranek and Newman. He retired from the US Air Force as a colonel where he held senior acquisition positions including DCS for Personnel for AF Systems Command (now AFMC), Deputy DCS for Technology, Plans and Programs, program director for AF space and missile, aircraft, and C4I systems, including Electronic Systems Center's Joint STARS; Director of the Worldwide Military Command and Control System Improvement Program (WIS). He managed development of the B-1 F101 Engines and Titan III Solid Rocket Motors. As aircraft maintenance officer he was responsible for the readiness and deployment of bomber, tanker and support aircraft. Before the Air Force, he was a project engineer with Underwriters Laboratories, an independent quality testing company. Mr. Gillogly holds a B.S. degree in Engineering Science from the University of Notre Dame and a M.S. degree in Systems Management from the University of Southern California. He also is a graduate of the National War College and completed the Air Force (AF) Education-with-Industry curriculum in astronautics and space vehicle management.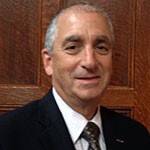 Dr. Bauer is a returning Director of MASM. He is co-chair of the Fundraising committee. He has served as president and on the Board of the Aero Club of New England. His ACONE activities included being chairman of the Education Committee, Finance Committee, the Cabot Award Selection Committee, the Scholarship Selection Committee, and served as a member of the Long-range Planning and Budget Committee. He is a member of the Boston Hanger of Quiet Birdmen since 1998, the Cape Area Pilot's Association, and is currently a member of the Civil Air Patrol. He was awarded a B.S. by the University of Cincinnati, and a Doctor of Medical Dentistry by the University of Pennsylvania. Dr. Bauer is retired after thirty-seven years in practice in Salem and Middleton Massachusetts. He currently hangers his aircraft in Falmouth and lives on Cape Cod.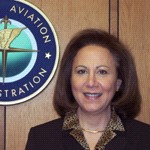 Shelia M. Bauer is a returning Director. She is Chair of the MASM Education Committee. A pilot and educator, she grew up in an aviation family and earned her pilot's license at age 16. Sheila served as Federal Aviation Administration National Aviation and Space Education Manager. She joined the agency in 1990, working as the New England Region's aviation education program manager. She entered Revere Aviation Inc., a full-service aviation company started by her father, which originally operated the Revere Airport, rising the president's position nine years later. Once employed at FAA in 1990, Shelia continued to share her experience, ideas and passion for aviation with the network of organizations, governmental and academia. Shelia was instrumental in the development and implementation of numerous state and regional aviation and space education councils. She was responsible for the development of FAA's first aviation education Web site in 1997. In addition to her leadership responsibilities for FAA's Aviation and Space Education Programs, in 2003, Shelia spearheaded the agency's outreach efforts for the Centennial of Flight (C.O.F.) celebrations. Shelia has been awarded numerous awards for her efforts to promote aviation.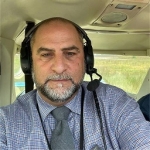 Michael has recently joined MASM's board of directors. As the Aviation Maintenance Technology Program Director at Cape Cod Community College, he is known as an innovative and result-driven leader with a proven record of achieving results in highly competitive environments that demand continuous process improvements and change in culture. Michael's passion has been to help the next generation find their way into the aviation industry while challenging them to be not only good students, but also to be good employees wherever they land after college.
Experienced in driving quality control processes, customer service improvements, building partnerships with key decision makers, and continually increasing production at lower costs where my previous experience includes senior leadership positions in FAA Part 135, 121, 125, and 145 operations in both Aircraft Maintenance, Operations and Safety as well as Part 147 Aviation Maintenance schools both non-profit and proprietary education models.
As a second-generation aviation maintenance technician, Mr. Sasso is especially known for his ability to motivate and encourage employees, peers, and students and build lasting professional relationships in the aviation sector.
His strengths include being an effective communicator, strong, innovative leader, and goal setter. He enjoys utilizing his leadership qualities in teaching, guiding staff and students through various lectures that include many different learning mediums, challenging lab assignments and testing that engages the student to not only learn how to pass the FAA exams but to truly learn systems that allow them to gain strong mechanical knowledge and troubleshooting skills.
Mr. Sasso is a graduate of two FAA Part 147 schools and as 2nd generation, licensed aircraft maintenance technician and avionics technician, with over 35 years of aviation experience in all facets of aviation maintenance and avionics, including airline heavy maintenance, MRO, and line maintenance environments.
Michael possesses the true understanding, commitment and experience it takes to lead an organization that can foster and produce the next generation of aviation maintenance and aviation professionals.
Jeffrey DeCarlo, Ed.D., PMP, ATP
Director
Dr. Jeffrey DeCarlo is the MassDOT Aeronautics Division Administrator, tasked with providing statutory and regulatory oversight for all aviation matters in the Commonwealth of Massachusetts. He has jurisdiction over the Commonwealth's 35 public-use commercial and general aviation airports and more than 100 private restricted landing areas, and is responsible for airport development and improvements, airport and aviation safety and security, and advanced aviation technology policy and infrastructure development. He is also responsible for enforcing state airspace standards and aiding the FAA on federal airspace issues.
Jeff created the MassDOT Aeronautics Advanced Aviation Technologies Group, including the Drone Operations Program and the Commonwealth UAS Integration Program (UAS-uncrewed aircraft systems) that focuses on maturing UAS complex operations, Counter-UAS programs, Advanced Air Mobility (AAM), UAS/AAM test range activities, and advanced aviation and airspace data initiatives. He leads the MassDOT-NASA AAM efforts and is the inaugural chair for the World Economic Forum's Advanced and Urban Air Mobility Cities and Regions Coalition and represents the Commonwealth on the AAM Integration Task Force (ITF), a coalition of industry, academia, and government stakeholders.
Jeff has more than 30 years of aviation experience in the military, industry, academia, and government. He is a former United States Air Force and airline pilot with over 10,000 hours in fighter and commercial aircraft and is a graduate of the US Air Force (USAF) Fighter Weapons School. He has more than 10 years of experience as co-lead for a college aviation school and was a principal investigator for NASA sponsored projects that developed air traffic control and airport operations simulation systems for research, education, and training. In addition, he was a consultant for the federal government and DoD including leading aviation industry safety and training initiatives and adapting aviation safety best practices to other high consequence industries, such as healthcare safety training for the DoD Patient Safety Program.
Dr. DeCarlo has an earned doctorate (Ed.D.) in Education, Leadership and Technology. He sits on the Board of Directors of the Northeast UAS Airspace Integration Research Alliance (NUAIR), the Association for Uncrewed Vehicle Systems International (AUVSI) New England, MassAutonomy, and the Massachusetts Air and Space Museum. He is a former board member of the National Association of State Aviation Officials (NASAO) and served as Chairman of the Board of the NASAO Center for Aviation Research and Education (NASAO Center).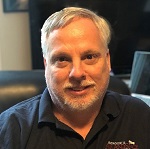 Bryan McKay
Operations Manager
Bryan was born and raised in Concord, Massachusetts. He earned a Bachelor's Degree in Business Administration at Plymouth State College where he played Division 3 football, as well as scouting for the team. After college, he had a thirty-year career in retail banking with a local community bank. He was also involved as a coach, referee, and fundraiser for various sports programs. Recently, he coached football at Groton School and Blue Hills Regional Technical School. Bryan brings a wealth of customer service experience that he hopes will help the museum grow and prosper in Massachusetts.
Ten years ago, Bryan's passion for aviation and the space program led him to create and run the non-profit organization, One Giant Leap, Inc. It has helped promote STEM and space education in our schools and community. To date, sixty-five thousand students of all ages from all over New England have been inspired from hearing and meeting real astronauts. Bryan has worked with numerous museums showcasing artifacts in displays and promoting events (Space Days)!
Before moving to the Cape, Bryan enjoyed watching the Hanscom Air Shows from the hill at Concord-Carlisle High School and watching the planes fly overhead between the Fitchburg and Manchester airports.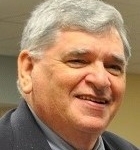 Paul D. Bagley, esquire
Editor-in-Chief: MASM's "Horizons"
Mr. Bagley is a Vietnam-era veteran of the United States Air Force where he served as a medical corpsman. He is a summa cum laude graduate of Franklin Pierce University with primary emphasis in American Studies, English and Sociology. He previously served as both a docent and as the administrator of the Aviation Museum of New Hampshire.
Paul is the author of several books, including Crosses in the Sky; the true story of a remarkable World War II bomber crew. He is founder and principle member of Berkshire Cottage, LLC; a company that produces both on-line and print-version newsletters and periodicals, primarily for non-profit organizations.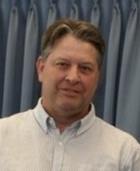 Mike Farley has been a Bridgewater State University Aviation professor for ten years. He also graduated from the program with a double major. He has worked at seven different airports and is active in freshmen advising activities
Patricia McGlynn serves MASM in the area of Human Resources. She currently is employed as Vice President of Sales & Marketing at Clinton, Hall & MacRae Insurance Agency. Her experience includes recruiting, interviewing and onboarding new employees, coordinating all PTO benefits including vacation, sick time, and bereavement, annually reviewing insurance benefits including health, dental, vision and short term disability, implemented Covid protocol for the office.
Shannon Brown
Office Manager & Recording Secretary