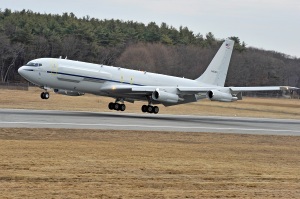 Clipper Seven Seas Still Serves
by Aircraft Engineer Rick Coveno
Subcontractor to MIT/LL
Tucked away in an MIT Lincoln Laboratory-operated hangar located at Hanscom Air Force Base not too far from Boston is a venerable Boeing 707-321B – N404PA.
She was built in early 1965, and came into Pan Am's fleet in March of that year, christened "Clipper Seven Seas."  One of the first B-707's outfitted with new Pratt and Whitney JT-3D Turbofan engines, Clipper Seven Seas, could operate with a marked improvement in range and profitability over earlier B-707 models.
For fourteen years she flew in PA livery, carrying thousands of passengers across millions of miles.
Following her Pan Am days, she had a short career on lease to several non-scheduled operators before landing in storage for most of the 1980's. But unlike many of her contemporaries, she was destined for something more exciting than a future of slow dissolution in a desert "bone yard." In 1989, N404PA, a quarter-century old but still ready for more flight time, was chosen to become a vehicle for research and development of advanced electronic systems.  She's been evolving in that role ever since, with appropriate modifications to accommodate new onboard equipment.
Today – nearing her half-century mark, still looking great, and getting lots of TLC from her current owners – N404PA is serving her country as a flying electronics lab. Owned and operated by the Massachusetts Institute of Technology's Lincoln Laboratory, which carries out research and development of advanced electronic systems under government contracts,
Recommended reading: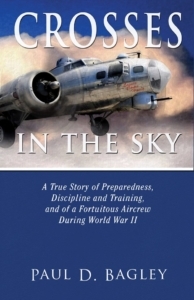 Author – Paul Bagley is a member of MASM
Visit his website – Berkshirecottage.com
~~~~~~~~~~~~~~~~~~~