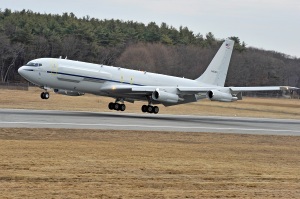 Clipper Seven Seas Still Serves
by Aircraft Engineer Rick Coveno
Subcontractor to MIT/LL
Tucked away in an MIT Lincoln Laboratory-operated hangar located at Hanscom Air Force Base not too far from Boston is a venerable Boeing 707-321B – N404PA.
She was built in early 1965, and came into Pan Am's fleet in March of that year, christened "Clipper Seven Seas."  One of the first B-707's outfitted with new Pratt and Whitney JT-3D Turbofan engines, Clipper Seven Seas, could operate with a marked improvement in range and profitability over earlier B-707 models.
For fourteen years she flew in PA livery, carrying thousands of passengers across millions of miles.
Following her Pan Am days, she had a short career on lease to several non-scheduled operators before landing in storage for most of the 1980's. But unlike many of her contemporaries, she was destined for something more exciting than a future of slow dissolution in a desert "bone yard." In 1989, N404PA, a quarter-century old but still ready for more flight time, was chosen to become a vehicle for research and development of advanced electronic systems.  She's been evolving in that role ever since, with appropriate modifications to accommodate new onboard equipment.
Today – nearing her half-century mark, still looking great, and getting lots of TLC from her current owners – N404PA is serving her country as a flying electronics lab. Owned and operated by the Massachusetts Institute of Technology's Lincoln Laboratory, which carries out research and development of advanced electronic systems under government contracts, she's in the air for perhaps 100 hours each year, making local flights and occasional trips out to the western U.S. on longer missions.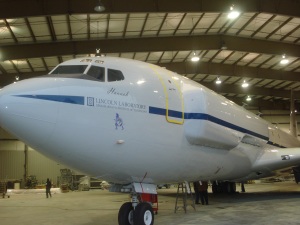 This article on the MIT Lincoln Lab 707 that has been approved for public release. January 2015
Recommended reading: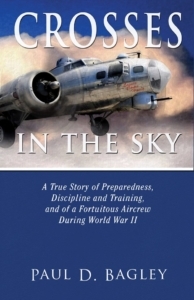 Author – Paul Bagley is a member of MASM
Visit his website – Berkshirecottage.com
~~~~~~~~~~~~~~~~~~~