2nd Annual Massachusetts Aviation Forum
Worcester Regional Airport Terminal
March 25, 2017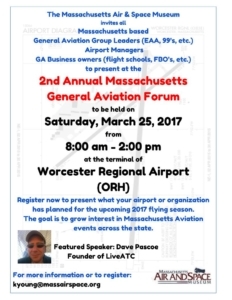 ~~~~~~~~~~~~~~~~~~~~
MASM's Current Exhibit at Mansfield Airport!
August 2016 – ongoing
265 Fruit Street
Mansfield, MA 02048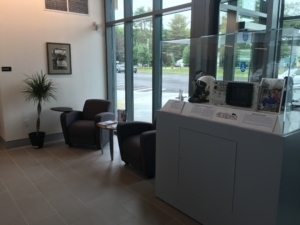 ~~~~~~~~~~~~~~~~~~~~~
November 2016
New Arcadia Publishing Book Release!
by Frederick R. Morin and John Galluzzo
MASM's own – Fred is a former MASM Board Member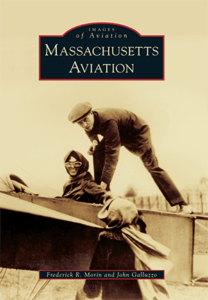 ~~~~~~~~~~~~~~~~~~~~~~~~~~~
MASM showcased an exhibit:
May – June 2016
Christa McAuliffe Branch Library
746 Water Street
Framingham, MA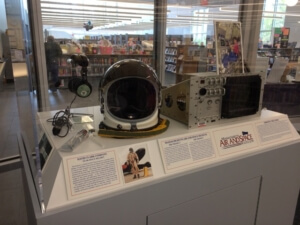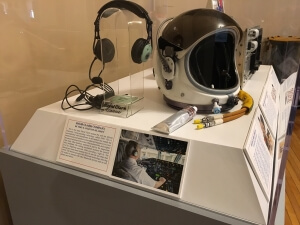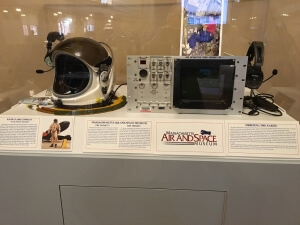 http://www.framinghamlibrary.org/
~~~~~~~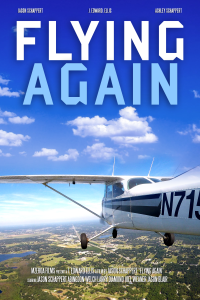 An MzeroA Film 
Thank you also to
Charles River Museum of Industry and Innovation
for hosting the event on November 28, 2015
Thank you to all of our generous donors, sponsors and supporters for this first
fundraiser to benefit MASM & CRMII
~~~~~~~
June 2015
Massachusetts Air and Space Museum Exhibit
opened at
Charles River Museum of Industry and Innovation
Waltham, MA
Charles River Museum of Industry and Innovation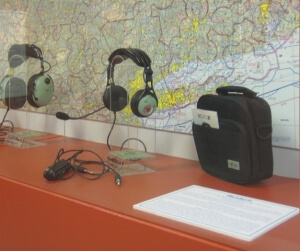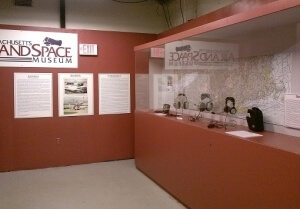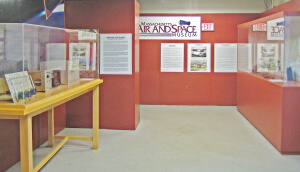 ~~~~~~
First Annual Massachusetts Aviation Forum
May 9, 2015
Worcester Airport Terminal
Massachusetts based aviation organizations presented their plans and activities for 2015
~~~~~~
Al Mundo presented MASM's Pathfinder Award to Richard Gorham and David Carpenter of General Electric's Jet Engine Division at Lynn, Mass.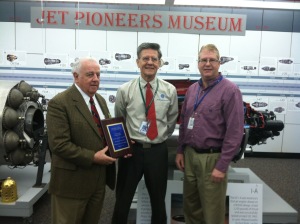 On December 11th, 2014, MASM members Albert Mundo, William Deane and Robert Segal met with David Carpenter and Richard Gorham of General Electric's Jet Engine Division at Lynn, Massachusetts. Shown here is Chairman of the Board Emeritus Albert Mundo presenting MASM's Pathfinder Plaque to to Mr. Carpenter and Mr. Gorham in honor of their help in bringing GE's generous support to the Massachusetts Air and Space Museum. The photo was taken in the GE Jet Pioneer's Engine Museum, which houses a remarkable collection of GE's jet engines from the earliest efforts up to the modern day power-plants that run many of today's airliners and military aircraft. The three MASM members were then given the unique opportunity to have a private tour with the curator Mr. Carpenter who shared his depth of knowledge about the collection, and about running a museum as well.
September 2014 "Moving through Space" exhibit opens!
MASM's Design Director, Bob Segal, led this joint effort between MASM and Bridgewater State. It features artifacts from two of MASM's space shuttle Drop Physics experiment units, including a photo of one of the astronauts working the Drop Physics experiment while in orbit and using the very piece of equipment that is displayed just below the photo.
The exhibit also highlights fourteen meteorites from the Harvard Peabody Meteorite Collection and information about asteroids.
A panel features MASM's goals and Fenniick McCredie's rendering of the museum proposed project.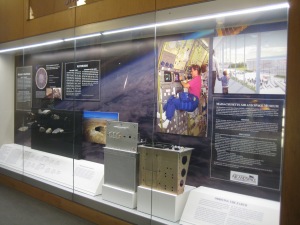 ~~~~~~~~~~~
MASM member David Meerman Scott at TEDx Umass Amherst
David Meerman Scott  is a marketing strategist, best selling author of eight books including three international bestsellers, advisor to emerging companies, and a professional speaker on topics including marketing, leadership, and social media. He's an internationalist, having delivered presentations in 36 countries on six continents. He is a recovering marketing VP for two U.S. publicly traded companies.
The Need to Explore  May 13, 2013